Cloud & Us
Introduction
Cloud Computing is delivering computing services such as servers, storage, databases, networking, software, analytics, intelligence, and more, over the Cloud (Internet). Today, AWS provides a highly reliable, scalable, low-cost infrastructure platform in the cloud that powers many businesses in 190 countries around the world.
Cloud Computing provides an alternative to the on-premises data center. With an on-premises data center, we have to manage everything, such as purchasing and installing hardware, virtualization, installing the operating system and any other required applications, setting up the network, configuring the firewall, and setting up storage for data. After doing all the set-up, we become responsible for maintaining it through its entire lifecycle.
According to a survey by Logic Monitor, public cloud engagement and adoption are being driven by enterprises pursuing digital transformation. By 2020, a whopping 83% of workloads will be hosted on the cloud. (Source –Forbes) 74% of Tech CFOs believe that cloud computing will have the greatest impact on their business. (Source – Forbes) 89% of enterprises plan to adopt or have already adopted a digital transformation business strategy with Services (95%), Financial Services (93%), and Healthcare (92%) at the top.
Our Cloud Team has expert knowledge and skills to deliver all kinds of support, also 99% of team members are Cloud Certified engineers working closely with us to deliver all the assigned projects.
Call us at +18623456041 or send us a WhatsApp, or send us an email at info@gignets.com.
Pay per ticket
Monthly Support
Pay Hourly
Outsource fulltime Job
Cloud Job Support
Here in the cloud Job support, get the finest quality of solutions for day-to-day challenges innovatively in the shortest period with a reasonable market rate. Our support members know the public cloud as well as private clouds also.
Our main focus is on the below sections,
Cost: We have a reasonable market rate; also, we can do a further discussion on the flexy rates.
Speed: Assigned support engineers within the preferred time of clients; all the support members are certified engineers.
Scalability: We can scale the service if there is any requirement to change the support member; we can do that in no time.
Productivity: By giving the best support, we are very highly professional in productivity.
Security: We keep all the client data tacked within our organization for security reasons.
These services or building blocks are designed to work with each other. Support members also help you with the assignment and help you act better on a regular day.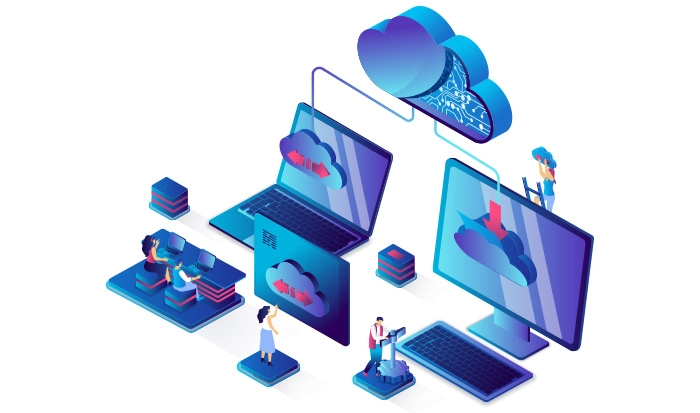 Our team provided and completed projects in Azure, GCP, OpenStack, VMWare, and Alibaba cloud platforms. For all the engineers have used all the services of IaaS, SaaS, and PaaS, like Amazon EC2, Lambda, Amazon Virtual Private Cloud (VPC), Elastic Beanstalk, Amazon EC2 Auto Scaling, Batch, Amazon Elastic Container Registry, Amazon Elastic Container Service, Fargate, Amazon Elastic Kubernetes Service (EKS), Amazon S3, Amazon Glacier, Amazon Elastic File System, Amazon Relational Database Service (RDS), Amazon DynamoDB, Amazon Aurora, etc.
For Azure, Virtual Machines, VM Scale Sets, Azure App Service, Azure Cosmos DB, Azure Database for MySQL, Azure SQL Database, Application Gateway, Azure DNS, etc.
For GCP, Cloud CDN, Compute Engine, Cloud Storage, Google Kubernetes Engine, App Engine, etc. Completed projects on OpenStack and VMware deployments as well.
Basic Support: Daily 2 hours 5 days in week
Support for ticket
Advance support: Daily 4 hours 7 days in week
Full time support
Flexible Work Assistance
Reliable And Cost-effective
Excellent Job Support Online
Investment According To The Ticket
So call us at +18623456041 or send us a WhatsApp or email us at info@gignets.com and click the pricing page to know more about the plans and our support details.